The Deadman Wonderland Wikia contains heavy spoilers. Read at your own risk!
About Deadman Wonderland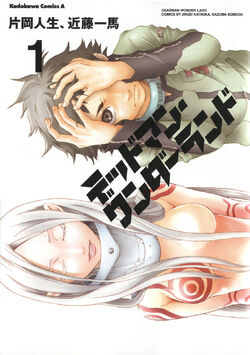 Deadman Wonderland (デッドマンワンダーランド) is a manga written by Jinsei Kataoka and illustrated by Kazuma Kondō, serialized in Shōnen Ace since 2007. An anime adaption has premiered April 16. Deadman Wonderland is about Ganta Igarashi being sentenced to death for a crime he didn't commit. He is sent to the privately run prison Deadman Wonderland, where he meets his lost childhood friend, Shiro. He soon figures out he isn't like any normal prisoner, but that he's a Deadman, someone who has a Branch of Sin. This means he can control his blood freely. He is sent to G Ward and meets all the other Deadmen. They discover a plot set up by the Chief Warden Tamaki that has to do with the Red Man, the man who has framed Ganta into Deadman Wonderland. They decide to fight Tamaki and his underlings, the Undertakers and the Forgeries. But the plot goes further than Tamaki...
Contribute to this wiki
To write a new article, just enter the article title in the box below.
Not sure where to start?
Poll
What is your favorite Story Arc in the series?
For our previous polls' results, click here
Featured article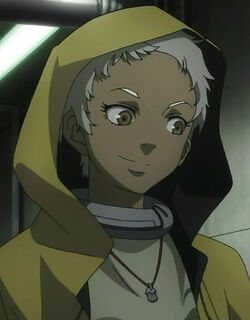 Karako Koshio is a Deadman previously imprisoned in DW and a former member of Scar Chain. She is one of the few escapees who got out of DW before the revolt and is now engaged in an attempt to destroy DW and Hagire once and for all.
Featured picture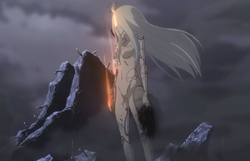 This if the first time Shiro's hidden powers are seen. In order to get her and Yō into G Ward, Shiro had to stall the guards. But by cutting the power, the MGS also went down and Shiro went on a rampage as the Wretched Egg and uses her destructive Branch of Sin to brutally murder the guards and destroy the watchtower.